Best AXE Bats In 2019: Unbiased Review
This page contains affiliate links. As an Amazon Associate I earn from qualifying purchases..
One popular brand that many players regard as the best is the Axe Bat. It is powerful, ergonomically-designed, and has proven to improve performance. It is one of the best bats in the industry. There are a lot of key features that separate it from a standard bat sold in the market. However, before you get excited and purchase this awesome product, make sure to understand the core of what makes it one of the best bats on the market, and key points to consider when purchasing.
Quick Look at Our Top Picks:
Best Axe Bats Reviewed
It is not easy to get the right product when confronted by so many different products that all seem to look the same. Sifting through all of them can be tiring and frustrating. With the list below, you can now be in a better position to get exactly what you are looking for.
Axe Bat 2018 Origin SR YOUTH USSSA (-10) Baseball Bat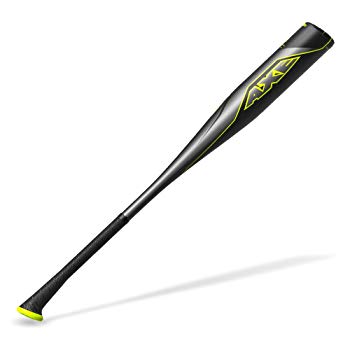 Made of a one-piece alloy the SR youth bat has a 2 3/4 inch barrel diameter with a -10 length to weight ratio. This gives you more balance, power, and an improved swing speed. Moreover, it has a handle with a unique design that helps you be safe even when swinging the bat. This is a very comfortable and safe bat to use that is certified by USSSA.
Pros:
Gives the player a more controlled swing
Has a great pop of the wrapper
It has a comfortable and solid swing
Cons:
The handle grip of the bat wears off
This bat is not legal for all leagues
Axe Bat 2018 ORIGIN USABat (-8) Baseball Bat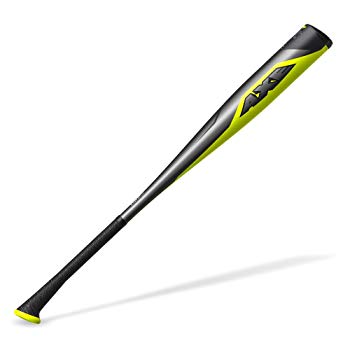 This is a one-piece alloy bat with an LP1 alloy barrel the will give you a powerful swing and a massive sweet spot. Its handle has a hyper whip end cap. As a result, this gives it a lighter feel giving you better barrel control and a balanced swing. It is USSSA approved for play.
Pros:
The bat has an excellent design
It gives a player better contact with the ball
Makes a solid sound when in contact with the ball
Cons:
The bat is a little heavy
Some say that the delivery was a bit late
Axe Bat 2018 Element Alloy (-12) Fast pitch Softball Bat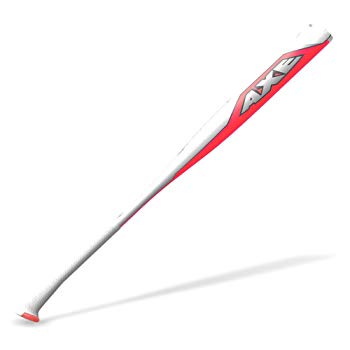 This fastpitch softball bat is designed to hit on one side. However, its premium mantic alloy is durable giving you balance, power, and great pop. Its handle also gives you a stable grip that allows an efficient power transfer. Moreover, you are able to comfortably handle this bat with reduced vibration.
Pros:
It is a comfortable and easy bat to swing
The handle helps generate better swing speed
Has lots of good pop
Cons:
It only uses one side to hit the ball
Some say the bat was a bit heavy
Axe Bat Danielle Lawrie (-12) Fast pitch Softball Bat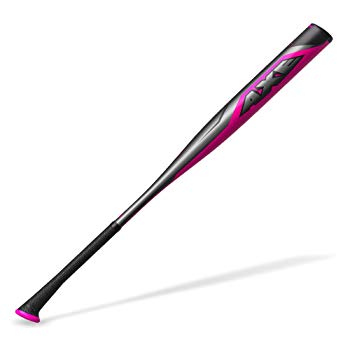 The Danielle Lawrie is a softball Axe bat that is made of a one-piece alloy and a hyper end whip cap. This gives you more balance and power with a faster swing speed. You get a lighter bigger barrel giving you a bigger sweet spot. Moreover, this bat is approved for play NSA, USSSA, ISA, ASA, ISF, NCAA, and NFHS.
Pros:
Has a comfortable handle with a good grip
You will get a big sweet spot
It is a good bat for an intermediate player
Cons:
Your hands will hurt from the bat sting
Stronger handle vibration than advertised
Axe Bat 2018 ELEMENT USABat (-8) Baseball Bat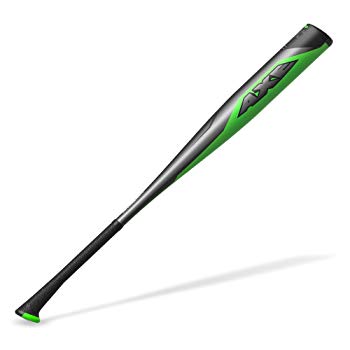 Element USA bat is a one-piece bat from a premium mantic alloy that features a hyper whip end cap for power. Also, a sting stopping handle will prevent you from feeling the sting of the bat. Furthermore, it has a larger barrel that will give you massive sweet spots and a faster swing. Additionally, it is certified for play in Little League, Babe Ruth, Dixie Youth, Pony, and AABC.
Pros:
Gives lots of good pop
Will give a player a better directional swing
It has an excellent handgrip
Cons:
It has some vibration
Some users are skeptical of its design
Axe Bat 2018 Origin SR YOUTH USSSA (-10) Baseball Bat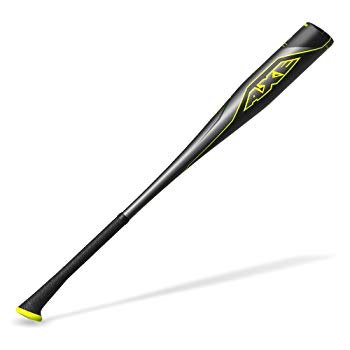 Axe bat is a one-piece alloy bat that is made for power, speed and larger sweet spots. The patented handle gives a hitter better control and consistent contact with the ball. Moreover, with its hyper whip end cap, this bat becomes lighter giving you a powerful and fast swing. Additionally, it is approved to play in the USSSA.
Pros:
It is lightweight giving a good pop
Has a comfortable grip with a powerful swing
Well-balanced giving the player directional hitting
Cons:
Cannot use it to play in the Little League
It has a bit of vibration
AXE Bat 2014 L180 Maple Composite BBCOR (-3)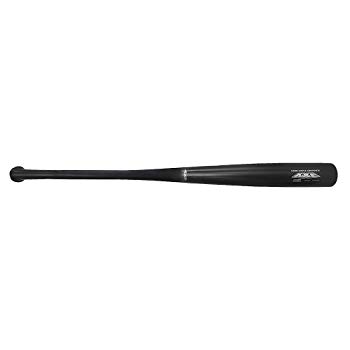 This maple composite Axe bat is of hard maple wood and durable composite material. Moreover, the handle gives you consistency and an accurate swing reducing injury. Also, this bat gives a player power making it ideal for high school and college players. The bat is BBCOR certified.
Pros:
The handle's shape gives you good directional control
Gives a powerful and fast swing
It is a comfortable bat for high school fall ball
Cons:
The bat sometimes cracks
Bat does not give enough pop initially
Axe Bat 2018 L116 Composite Wood Youth (-5)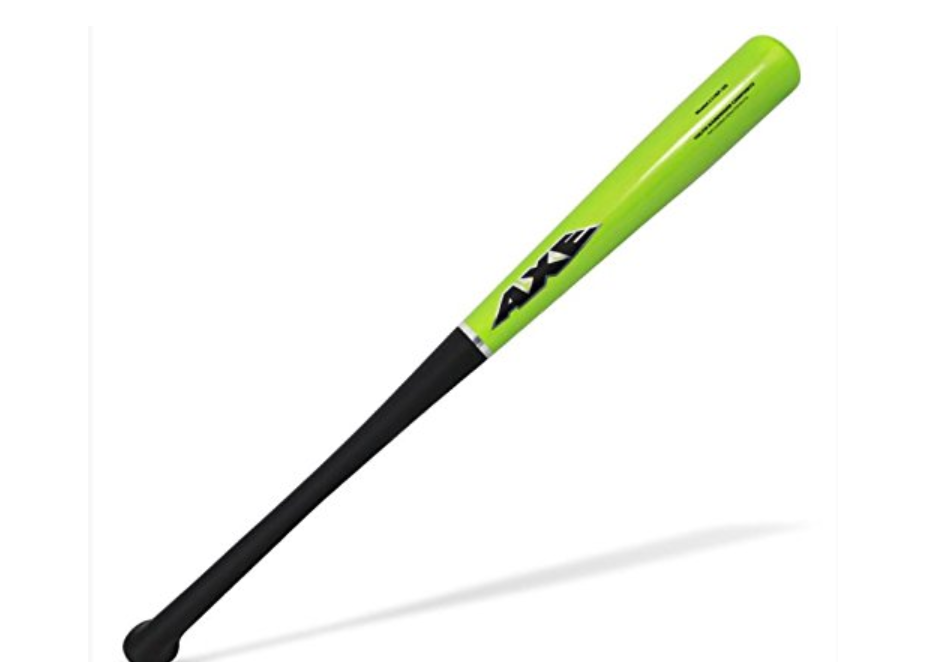 This Axe bat is a patented bat that gives you more swing speed and leverage on the plate. It is of laminated hardwood material with a cupped end that is durable. Moreover, it is scientifically proven to reduce risks of injury to the hitter while on the plate.
Pros:
Provides a good grip when hitting the ball
It produces good pops
The bat is solid and durable
Cons:
The handle cannot rotate
The bat is slightly heavy
Axe Bat 2018 Origin Alloy BBCOR (-3) Baseball Bat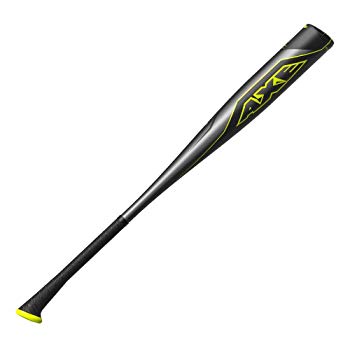 This is a bat whose unique handle design will give you better control, faster speed and more power while on the plate. It features 2 5/8 inch barrel diameter and a -3 length to weight ratio. Moreover, it is a safe bat to use that is BBCOR certified to play in high school and colleges.
Pros:
The hitter's swing has a lot of power
A good bat with a decent pop
Its handle has a good grip and control
Cons:
It only hits with one side
Slightly heavy
Axe Bat 2018 OriginPRO USSSA (-10) Baseball Bat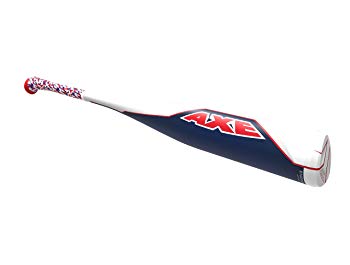 This baseball bat is suitable for any hitter who wants more power from the bat and a balanced swing. Its ultra-strong material makes it durable giving you explosive pops and extended sweet spots all season. The shock-absorbing handle protects you from negative feedback from the sting of the ball.
Pros:
It has a great pop
Has a massive sweet spot
The player is able to control the bat's swing
Cons:
The bat can only hit the ball on one side
Customer complained of being misled by the description
Key Features of an Axe Bat
Just as they state on their website, Axe bats are specifically known for 'revolutionary design, proven performance.' They claim to be designed to help improve players' swings and give better 'bat speed, barrel control
Axe Handle – This is one of the more distinctive features of the Axe bat. Each Axe handle fits the biomechanics of your swing. It is supposed to help improve the range of motion, allowing you to gain greater bat speed and control. As they state on their website, the bottom of an Axe handle bat is shaped in a way so that there is a slight curvature at the bottom, rather than being typically round.
The handle is molded in a way so that the top hand is gripping a completely cylindrical shape. This helps players to maintain the desired swing. The overall design aligns closely with the shape of the hand, making it comfortable than standard rounded bats. It matches the contours and angles of the hand and simultaneously increases the surface area of the grip. As a result, there are fewer pressure points between the hand and handle.
Engineered Hitting Zone – The hitting zone of the bat is designed to be extra durable. It is packed and loaded to the point where you'll be able to experience feel the vast difference when the bat comes in contact with the ball. Apparently, the hitting zone is specifically designed so that you can hear that pop when hitting the ball.
Hyperwhip Endcap – The cap of the bat has is aerodynamically designed so these Axe Bats distribute more weight to the barrel. Therefore, the player will be able to swing with better balance. Furthermore, they'll have increased bat speed.
Key Considerations When Buying an Axe Bat
When you choose to purchase an Axe bat, you can't just go about grabbing any model and think that you'll be knocking out home runs. There is quite a lot of things that you need to consider when purchasing a bat in general. Some of the following are factors to think about.
Age – What age you are will determine how strong you are (which would determine how heavy the bat should be) and how long your limbs are (which would determine the length of your bat). For this reason, you need to be wary of what age you are to see what bat fits you. For example, for youth players, a lot of bats have drop weights, while high school and college players are required to swing different types.
Length – Some bats are longer than others. You need to find the right length to be able to get the best swing. But, the question remains: how do you determine what is the best length for you? Amateurs believe that the taller you are, the longer the bat should be. This is far from the truth. In fact, there are different ways to measure what would be the best length for you. We describe this in greater detail down below.
Body Type – Before choosing to buy an Axe bat, or any bat for that matter, one of the first things players need to do is reflect on their body type. Even if you want to get something that most of your friends get, you need to be a bit realistic about what works for you. Every player and person have a different body type that is better suited for specific bats. For example, one common mistake that happens with a lot of players is that they will end up getting a bit of the same size as their friend, just because they are the same height. However, strength may play a factor in the weight of the bat one can carry, so this is why you need to think about body type carefully.
Grip Type – Players should be wary that Axe handles are designed a bit differently than standard bats. They were specifically made for the biomechanics of the swing. The company claims to help improve the range of motion, achieving better bat speed and control. Therefore, make sure to keep this in mind since many users might buy an Axe bat simply for its brand name. However, by the time they hold it, they realize it is a bit different than what they expected.
Price – No matter how great the bat may seem, you need to be realistic with your budget. Yes, it might be highly popular amongst famous players, but if the price goes over your budget, it means nothing. Therefore, make sure to keep this point into consideration.
Usage – This might seem obvious, but it is a point that a lot of people neglect before buying a bat. You should know exactly what you will be using the Axe bat for. If by chance, you are playing something less serious or lighter like softball, you might wonder whether a high priced bat like the Axe is worth it. Make sure you are using the bat for the right reasons.
Finding the Right Bat Size
There are two major ways you can go about figuring out the right bat size that is for you. Keep in mind that, the length of the bat may change as you grow older, taller, etc. So, just because you find one size one year, may not mean it will stay that way forever. Therefore, make sure to re-evaluate every two years or so until you have finished growing.
Wingspan Method – One of the more common methods that a lot of coaches recommend is to place the knob of the bat at the center of your chest. From there, extend your arms as far out to the sides as possible. Then, get someone to hold the bat (keeping in mind that the knob has to be at the center of the chest) and see how far it spans out to your arm. Experts say that the bat should come to the middle of the fingers and that you should be able to curl the last knuckles to the end of the bat. If it goes beyond that, the bat is obviously too long for you, and if it doesn't even hit that point, it is too short.
Age Method – If that method does not work for you, another way to measure the length of the bat is to look at your age. Typically, they recommend the following measurements per age: 5-7 years old carry 24-26 inches, 8-9 years old carry 26-28 inches, 10 years carry 28-29 inches, 11-12 carry 30-31 inches, 13-14 years carry 31-32 inches, 15-16 years carry 32-33 inches, and 17 years and above carry 33-34 inches. This method, however, maybe a little bit less accurate than the one above.
Final Thoughts
Any hitter needs a good and powerful bat that will give them power, balance and an excellent to be able to perform well on the plate. You can make an informed choice of the best bat for your league with the above information. Furthermore, even if the bat that you buy is very popular amongst players, it means nothing if you end up getting a bat that is not the right size. This is often what many youth players make the mistake of doing. Before you step into the batter's box, you, make sure that the bat you are swinging is right for your height.