Best Softball Bats Reviewed
This page contains affiliate links. As an Amazon Associate I earn from qualifying purchases..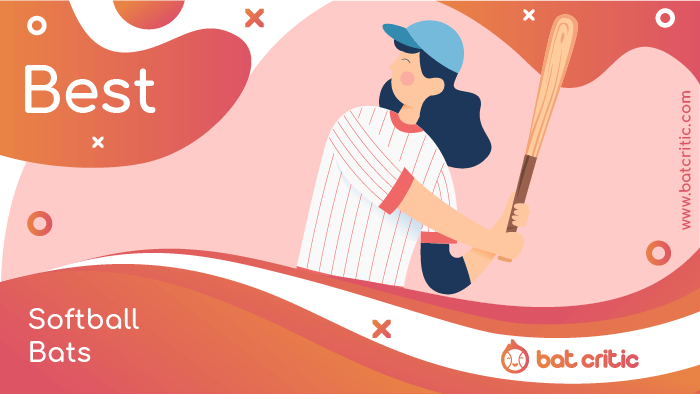 Softball is very similar to baseball. Many youth players play softball. In fact, there are actually two distinct types of softball – fast-pitch and slow-pitch. Knowing the difference between the two can affect your decision on what type of equipment you should get.
Best Rated Softball Bats Reviewed
IMAGE
PRODUCT

Gives lots of great pops upon contact
Beautiful design
Has a long hand grip that extends to the handle

VIEW LATEST PRICE →

Best fastpitch softball bat

No vibrations or sting on the hands
Solid bat for hitting faster pitches
PRO3

VIEW LATEST PRICE →

Light bat with a lot of good pop
Afforable
Durable

VIEW LATEST PRICE →

Best asa wood softball bat

Has great weight distribution
Delivers a decent pop
Affordable

VIEW LATEST PRICE →

Best slowpitch softball bat

Very versatile
A great base hit bat
Approved by all major Slowpitch league associations

VIEW LATEST PRICE →

Powerful and balanced swing
Gives an awesome pop
Meets the ASA standards

VIEW LATEST PRICE →
The different products in the store can confuse you since there are so many out there these days. The following list will give you a better perspective on which softball bat you need to buy.
DeMarini CFX-10 Balanced FastPitch Softball Bat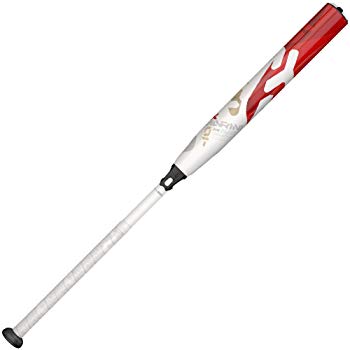 This fastpitch softball bat ensures you enjoy the lightest swing and the best performance while playing fastpitch softball. This two-piece bat has a paraflex composite design for the barrel, and a 3-fusion endcap for the handle. The barrel, composed of 22% strong composite material, ensures that you enjoy equal distribution of weight, flexibility and a good pop. Its 3-fusion handle has a sleek design for reduced vibration and a great feel.
Furthermore, it also helps to redirect energy back to the bat's barrel. The main purpose of this 3-fusion system is to optimize your knob to endcap performance. Another beautiful feature of this bat is its well-structured and well-designed RCK knob that fits the batter's hand perfectly. Moreover, all these innovative features are put together to guarantee you have an outstanding performance on the plate.
Pros:
Gives lots of great pops upon contact
Beautiful design
Has a long hand grip that extends to the handle
Its barrel has a standard diameter of 2¼ inches
Cons:
Its bounce does not last long enough
Quite expensive
DeMarini Bustos Fast pitch Softball Bat (-13)

DeMarini Bustos fastpitch softball bat is of fiber reinforced composite handle that will give you a powerful swing removing any sting or vibration on your hands. Moreover, it features a -13 length to weight ratio for a faster swing, a 2 ½ inch barrel diameter to give you a massive sweet spot.
It comes with a 1-year warranty form the manufacturers. This bat will help young players improve on the power of their swing. You also get to have a lighter and well-balanced bat with an excellent swing.
Pros:
The bat has no vibrations or sting on the hands
Very light for a fast swing giving a great pop
Solid bat for hitting faster pitches
Cons:
Dents easily when used to hit baseballs
The handle and the barrel are not firmly fixed
Louisville Slugger wb125sb-na 125 slow-pitch Natural (ASA) Slow-Pitch Bat, 34-Inch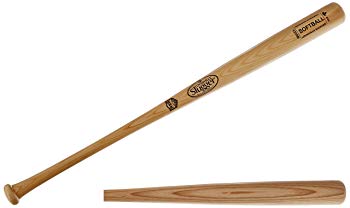 Louisville Slugger slow pitch wood bat has a unique and solid wood that is ideal to meet the needs of a slow pitcher. This bat has a beautiful natural finish giving it a classy look. Moreover, the slow pitch bat is of ash wood which is the best lumber wood.
It also has a cupped end that helps to distribute the weight. This bat will give you more power, balance and an improved performance on the plate. Therefore, this is an excellent bat that meets the needs of a slow pitch player.
Pros:
Light bat with a lot of good pop
Not an expensive bat to buy
Durable and solid bat
Cons:
Complaints of the bat being delivered with markings and scratches
It has inconsistent weight distribution
Easton 34

Easton North American Maple wood softball bat is handcrafted from North American Maple. This bat features a 34 length to weight ratio, a 7/8 inch handle. It also comes with a cupped end that helps to lower the bat's swing weight. This gives you a more powerful, balanced and solid swing. Moreover, maple wood gives this bat durability while also giving you good pop. You also can get consistent hits, as the bat is comfortable to swing.
Pros:
Has great weight distribution
Delivers a decent pop
Affordable
Cons:
The bat can break after several uses
Customer complain of it being delivered with gouges
Louisville Slugger Solo Z 16 ASA Balanced Slow Pitch Bat

The Louisville Slugger Z 16 Slowpitch Softball Bat is from 100% pure 360 composite material. It is an awesome option for almost any hitter. This is because it is very much available with an end loaded or balanced swing weight. It provides a great cover for both contact hitters and power hitting sluggers as well. Moreover, this bat is from composite possesses a 12-inch long barrel together with a 2 ¼-inch diameter. Its handle is ⅞-inch and grows thinner up to the barrel.
The Slugger Z 16 bat is a three-piece bat that sports patented TRU3 technology that enables independent movement between the handle and the barrel, which manages vibration and gives an unparalleled feel on contact. Also, the bat is designed to have a rougher surface in order to produce bigger backspin on batted balls to send them a farther distance. Its trampoline effect on the balls is enhanced to produce good pop by the S1iD barrel technology.
Pros:
It has great pop
Very versatile, can be used by variety of players
A great base hit bat
Approved by all major Slowpitch league associations
Cons:
Needs to be broken in a little
Easton Women's Fast Pitch Ghost Double 10 Barrel Softball Bat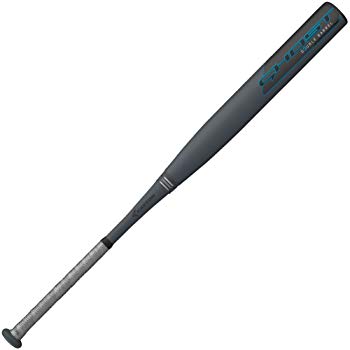 Easton Women's Ghost double barrel bat is an extraordinary bat that has double barrel technology. This gives you an explosive performance. Moreover, it features a softer outer barrel and a cushion grip.
This double barrel bat has a 2 ¼ inch barrel diameter and a 9 length to weight ratio. Moreover, its large barrel gives you ample space for making more hits which translate to excellent pops and a massive sweet spot. It is certified for play in high schools, NCAA, ASA, and ISF. The only thing to note is that due to its unique construction, it is illegal for play in USSSA, NSA, and ISA.
Pros:
Has a great pop right out of the wrapper
Good grip
It has a good grip for a balanced swing
Cons:
Not certified for use by several associations
It has a bit of vibration in the hands
DeMarini CFX Insane -10 Endload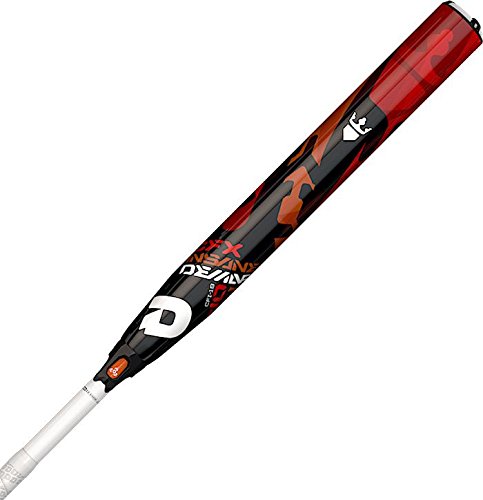 This fastpitch softball bat enhances swing and performance. For power hitters, this bat is strong and lightweight. This two-piece bat has an anatomically designed RCK knob and a 3-fusion technology. Added to this is a barrel with a paraflex composite design.
Furthermore, this barrel also has a diameter of 2¼ inches and an even endload. The extra pop and power offered by this bat makes it a well-loved choice among fastpitch softball players. Although it takes some getting used to, you will have to buy another without hesitation.
Pros:
Great for power hitters
End-loaded bat
Hits well
Very nice pop
Weight is perfect
Cons:
Expensive
Handle is crooked
Mizuno Finch Jennie Fast pitch Softball Bat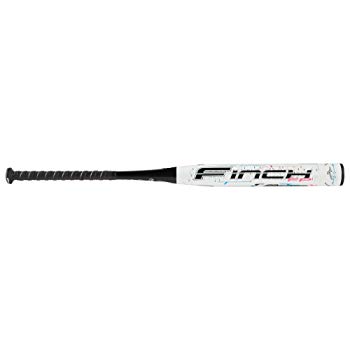 Mizuno Finch Jennie softball bat is of a unique lightweight material that makes it easy for you to make faster swings. Its design on the handle gives you comfort and a good grip that helps you get better control of the bat.
Moreover, this is a unique bat that any hitter would use to improve performance giving them more accurate hits. It also has a solid barrel that balls bounce off when in contact. Thus, it gives you a massive sweet spot.
Pros:
Accurate
Lightweight giving you more power and balance
It is a good bat for an entry-level hitter
Cons:
The bat dents after a few weeks of play
Some say it was heavier than expected
X Bats Pro Model 73SB - Wood Softball Bat - Maple - Black Finish - ASA Approved

This wood softball bat has a long barrel made of maple wood. The thickness of the handle and its large flared knob makes it light for an excellent swing. Moreover, it has a good grip handle giving you a smooth feel.
Maple wood makes the bat strong and resistant to all the high pitch balls giving you excellent performance. Its large barrel gives you better chances of hitting more balls and making field hits. It will also give you an excellent sweet spot.
Pros:
The expanded handle makes it comfortable when swinging
Solid bat that gives a great sweet spot
Excellent design for slow pitch softball
Cons:
The bat is a little heavy for some players
Phoenix Bats SB5 Maple Mens Wood Softball Bat

Phoenix bat is of maple wood material with a long barrel and a tapered handle that will give you a powerful swing. The bat is durable and strong to withstand the many contacts with high speed balls. This bat meets the ASA standards for wood softball bats.
It is also a good bat for any hitter who wants a powerful and balanced swing. Furthermore, the bat has a 2 ¼ inch barrel, -3 in maple and a 15/16 inch handle which gives any hitter a power swing.
Pros:
Powerful and balanced swing
Gives an awesome pop
Meets the ASA standards
Cons:
The bat is a bit heavy to swing
Can have a bit of a sting on the hands when hitting
Slow-pitch vs Fast-pitch Softball
Believe it or not, there are actually two types of softball games, these are fast-pitch and slow-pitch. There are no set rules to who can play what, therefore fast-pitch softball is commonly played by both men and women, just as slow-pitch softball is played.
The major differences are really about the pitching, hence the two names. It is this difference that determines the way the batter's hit the ball, what gear players wear, and everything in between. The following are different rules between the two:
Slow-pitch softball – The game consists of 7 innings and there are a total of 10 players in the field, with the 10th player serving as an extra. When the pitcher throws the ball, he/she must throw an arc between 6-12 feet, also known as the half-windmill pitch. The main pitching distance from the home plate should be about 50 feet. Due to these rules, the overall catcher's gear set is somewhat relaxed. In these games, because the pitches are slower, this allows for bigger hits. The aim for most pitchers here is to make a pitch slow enough where its hard for a player to hit the ball. Additionally, in slow-pitch, they do not allow bunting.
Fast-pitch softball – For fast-pitch softball, the rules are a bit more similar to baseball, where there are 9 innings and 9 players. Pitchers are expected to do a full-windmill pitch, rotating 360 degrees that should travel at a speed of 60 MPH. Moreover, the pitching distance from the home plate can be anywhere from 35 to 43 feet. For fast-pitch softball, the catcher needs to be fully equipped with a full gear set.
Difference in Bats
Generally speaking, there isn't a major difference between slow-pitch and fast-pitch bats. The speed of the pitch does influence how the batter will hit the ball, which can affect their choice of the bat. However, the differences a minor.
 Slow-pitch bat – Bats for this type of game should be about 34 inches in length, with an overall diameter of 2.25 inches for their barrel. Usually, baseball association standards expect them to weigh around 26 to 30 ounces. They should also be of aluminum or composite material.
Fast-pitch bat – Bats for fast-pitch softball should be about 26-34 inches in length, and similarly 2.25-inch barrel diameter. Their drop weight ranges anywhere from -8 to -14. However, in this type of game, the bat is expected to be a hybrid or strictly one or the other (this depends on the association).
Bat Material & Weight
The material a bat is made of and how the weight distributes is another thing that influences which bat to purchase. Softball players need to know the following terms to better understand what bat what is exactly they need.
Alloy – Also known as aluminum bats, they tend to be one of the more common types, along with composite. The reason a lot of players tend to buy these is that it is much cheaper. Moreover, you do not need to break these bats in. So, you can start using them immediately upon purchase. This makes these bats very convenient.
Composite – You create these bats with a special woven fiber which essentially makes the bat much lighter. However, because of this aspect, they are a lot more expensive. Besides being super light, composite bats also absorb a lot of shock, which is why many players, especially power hitters, enjoy it since it does not give back reverb. On the other hand, players need to use and make about 150-200 hits to break this bat in.
Hybrid – These bats are a mix of a composite handle and an alloy barrel. They usually cost around $200 to $300, which is moderately pricey. They also do not require a lot of time to break in. Another plus is that they do not have a lot of vibration. This makes these bats quite favorable with a lot of players that have a hard time choosing which is best.
 Balanced – When a bat is made, they might have the label of being balanced or end-loaded. This refers to the swing weight, which is how much the weight distributes across the entire length of the bat. For balanced bats, the weight distributes evenly, which means players have a bit more control over their hits.
End-loaded – These bats distribute the weight closer to the end of the barrel, rather than throughout the entire length. For that reason, there is more power with each swing, so this is why it is an ideal bat for power hitters.
Construction of Bat
As we mentioned above, this determines how the bat is first constructed. Depending on its design, you call it a one-piece bat or a two-piece bat. The differences are subtle, and preferences are based on the players likings.
One-piece bats – You put these bats together from a single block of wood, alloy, or composite material. For this reason, they are quite strong and stiff, meaning it is an ideal bat for power hitters. This is because they can swing hard, hit the ball, and not lose much energy.
Two-piece bats – These bats are put together using two different pieces, the handle and barrel. The manufacturers bond them together. Thus, it allows the bat to flex a bit more, which means that the top of the bat can move a bit when hitting the ball. As a result, it can help improve the speed of the swing. Therefore, this is a great bat for contact hitters.
Key Considerations When Buying a Softball Bat
When step onto that batter's plate, staring at the pitcher dead in the eye, everything slows down. You raise your bat and want to feel like you will hit the ball out of the park.
However, to do that with full confidence, you need to be holding up a bat that makes you feel strong and sturdy. So, when out buying a softball bat, look at the following considerations before moving forward.
Length – This is one of the most important features for a softball bat. If you get a bat that is too long or short, it will cause some imbalances during your play. This can become problematic as a batter. Therefore, make sure the bat is the right length for you. To measure this precisely, there are multiple methods you can do. One of the more typical ways to measure your bat is to place the knob at the center of your chest. Then you extend the bat out along the length of your extended arms. It should reach your fingertips. If it comes before or surpasses your fingertips, that means that the bat is not the appropriate size. This is called the wingspan method. Another way to measure the bat is to place it vertically along your leg. If it reaches your mid-hip, then it is considered appropriate size. All of these methods, however, can change in result if you are a youth player that is growing.
Weight – Every bat has a different model, shape, length, and material. For that reason, depending on what type of player you are – a heavy hitter or
Drop – The difference between the length and weight of a bat is what you call a bat's 'drop.' The lower the drop, the heavier the bat. Knowing what the drop is can help make a more informed decision on what to use to improve your performance, power, etc.
Material – The material of the bat will affect the way the bat responds and hits the ball. Therefore, know what kind of batter you are. Also, know what type of softball game you are playing to get an idea of what is necessary. If you are playing slow-pitch softball, for example, which requires more power hits, you can invest in alloy bats.
Design/Construction – This refers to whether a bat is one-piece or two-piece. Although we describe this in more detail down below, the main difference comes in how you construct them. If designed from a single block of wood, then it is one-piece. If from two, then it is called two-piece.
Barrel Diameter – The barrel diameter refers to the area of the bat with which you hit the ball. Sometimes this is constructed as a separate section or as one. Usually, that is what people call a one-piece or two-piece bat. Usually, the most common barrel diameters are 2 ¾ inches and 2 ¼ inches.
Certified – Every bat has a stamp of certification that is placed on it. These indicate that it is acceptable to use in a game. If the bat does not have a stamp of approval, it means that you are not allowed to use it. Therefore, make sure to take this into consideration when buying a bat. Otherwise, you may waste your money getting a non-approved bat.
Swing weight – This refers to how the weight of the bat spreads across its length. It is split into two categories of balanced and end-loaded. You can gain a better understanding of these differences down below. It is important, however, to take note of this when buying a softball bat, since depending on what kind of hitter you are, it can influence your overall decision.
Price – Bats can range from $100 to $500. Of course, the high-end ones are specialized and created with the best materials. However, when you are young and/or if you are not playing seriously, there is no need to invest in something so expensive. Make sure to get a bat that fits your game and then determine whether the price fits your needs.
Final Thoughts
In summary, to find the best softball bat for yourself or your player, you need to go search through a list of options that are out in the market. Not every bat is for you. Understanding the right measurements and their uses, and all the considerations we mentioned above will give you more confidence in finding the right bat. With the above suggestions, you can make an informed decision on which bat suits you best.