Best Lacrosse Faceoff Heads
This page contains affiliate links. As an Amazon Associate I earn from qualifying purchases..
Lacrosse faceoff heads can give you the utmost advantage if you know how to use and maintain them properly. Faceoff heads help the player pinch down the ball to the X and flip it up to another player. Playing in faceoff is just like playing "rock, paper, scissors." So, you should know how to anticipate the enemy if you wish to win the game. However, it does not take only the player's skill to win. Good equipment is a huge factor. If you wish to buy the best lacrosse faceoff heads, you need to know the following to consider when buying lacrosse faceoff heads, how to break in a lacrosse head and move to make when doing a faceoff.
Quick Look at Our Top Picks:
Best Rated Lacrosse Faceoff Heads Reviewed
Now that you know what to think about when choosing a lacrosse faceoff head and how to break in a faceoff head, it is time for you to choose what brand of faceoff head you should buy. There is no one brand of faceoff head that is the best. However, there are several faceoff heads that people deem as some of the best. Refer to the list below.
Brine Clutch Elite Unstrung Lacrosse Head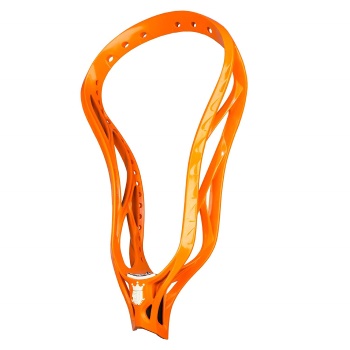 This product is available in four colors and 2 sizes. The CORE-TECH sidewall design makes the head lightweight without sacrificing the stiffness of the head. This lacrosse head is stiffer than the Brine Clutch Superlight head and lighter than the Brine Clutch II head. Furthermore, the sidewall holes push down which makes for a deeper set pocket and a greater release channel, which helps you in creating a pocket that is ideal for faceoff. It will also catch and conform to the ball easily without having to sacrifice losing the ball.
Pros:
Great price point
Lightweight
Durable product
Cons:
Paint may chip
Can only be used for offense
Brine Dictator ST Lacrosse Head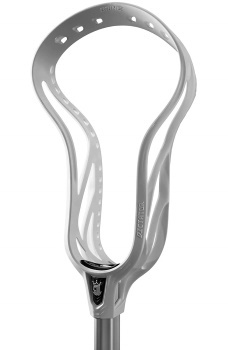 This lacrosse head's material is molded with a stiffer material blend that will allow you to beat your opponent in getting the ball as it is tougher than other heads out in the market. The all-new tapered rail design allows you to have the perfect pinch locations and have a maximized feel as well. It also has a minimal offset and a lower-straight bottom rail which enables you to grip the ball closer than other brands. Furthermore, the super stiff throat design allows you to have the perfect cup which will enable you to transition the ball away from the x.
Pros:
Durable
Allows you to pass and shoot perfectly
Easy to string up
Cons:
Bends quickly
Throat is stiffer than advertised
Nike Men's CEO Unstrung Lacrosse Head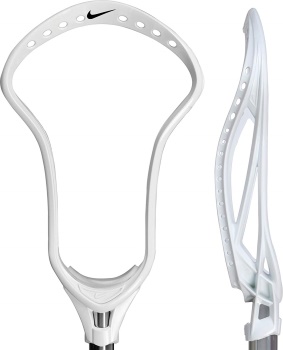 This lacrosse head is the most pinched universal head in that Nike has to offer. This is said to be the most effective with elite attack players as it has an elongated bottom rail that is for mid-pocket placement. This allows for accurate shots and passes. Furthermore, the reinforced sidewalls make for excellent durability, which makes the money you spent on this lacrosse head worth the investment. This product meets both NCAA and NFHS standards, which will enable you to play in both leagues without a problem.
Pros:
Has great accuracy
Great for faceoffs because of its flex points
It is also for offensive positions as well
Cons:
Has a heavy weight
Easy to break
STX Lacrosse Duel U Unstrung Face-Off Lacrosse Head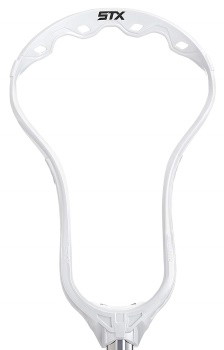 This lacrosse head is specialized to be used by the faceoff specialist. The revolutionary throat plug allows the player to get closer to the ball, unlike other brands. The specific flex zones in the midsection of the head allow the player to use the head for faceoff movements. Furthermore, the dual sidewall braces provide stability so that the player will not lose the ball in crucial moments of faceoff games. Also, the third screw hole through the throat plug allows for additional stability. It allows the head to be compatible with other STX brand handles.
Pros:
Feel and flexibility are exceptional once broken in
Head is very stable
Holds its shape
Cons:
Has to be broken in
Top folds easily on ground balls
Warrior Noz 2 X Unstrung Lacrose Stick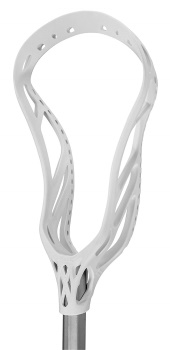 This lacrosse head uses the NOZ Technology which makes this one of the lightest lacrosse heads in the market sold today. The patented flare design improves the flex profile of the head which allows for a great advantage during a faceoff in the X. The bottom rail is for mid to low pocket placement which allows for superior ball control and release. Furthermore, the offensive oriented face shape allows for laser accuracy which makes it compatible for both faceoff players and offensives.
Pros:
Throws accurately
Performs well if strung well
Very lightweight
Cons:
Has a tendency to get a kink on the side of the throat
Takes a while to break in
KEY CONSIDERATIONS When Buying Lacrosse Faceoff Heads
When buying lacrosse heads, there are several things to consider if you wish to win the game. Of course, not all lacrosse heads are the same way. Manufacturers have produced specialized heads tailored to the needs of every kind of player in the game. For this reason, you should know what to look for when buying lacrosse faceoff heads.
Wide vs. Narrow Heads – If you are still a beginner player, then you should probably opt for wider heads as it will help you master the fundamentals of lacrosse. This will also help you master the role of being a faceoff. If you have more experience, then you should opt for narrower heads, unless you are playing the defensive role. This is because narrow heads are normally for attackers.
Stiff vs. Flexible Heads – When it comes to faceoffs, flexible heads are more preferable as it will help in preventing the other players from pushing your head from the ball. Still heads are for more defensive players. However, if you can play the defensive in faceoffs, then you may opt for stiffer heads. More often than not, you will need a more flexible head if you are playing faceoff because flexible heads tend to conform to the ball.
Curved vs. Flat Heads – Advanced players usually use U-shape heads as it provides more accuracy in passing and shooting the ball. If you are still a beginner, then you should opt for flatter heads. It will make the pick up easier. Flatheads are also the usual choice of defenders.
Traditional vs. Mesh Pocket – The mesh pocket is the more popular choice among men's games as it needs fewer adjustments. However, if you are used to playing with an adjustable pocket, then traditional woven pockets will work for you just fine.
Built-In Pinch Points – Newer faceoff heads have built-in pinch points to them which is advantageous to the player. It helps them grip the ball better and pass it on to the next player. Therefore, you should opt to buy heads with this feature.
Tight Stringing – Though many lacrosse faceoff heads are sold unstrung, whenever you buy a strung lacrosse head you should make sure that it has a tight stringing. This is because it will help in the possession of your ball. However, make sure that it is not too tight.
Weight – Since you are going to technically fight for the ball, you should opt for lightweight heads. If you have a heavier head, it will only serve to become disadvantageous on your end as your enemy will quickly snatch the ball.
How to Break-In Your Lacrosse Head
Breaking in your lacrosse head is one of the most essential things you must do as a faceoff player. Breaking in will not only gain you an advantage over the game but will also help you have a more durable head. Lacrosse heads do not have to be difficult to break in if you know how to do it. Furthermore, if you don't, then this will help you in knowing how to break in your lacrosse head.
Water Method – Unless your pocket is of leather, you may opt to soften your pocket by using warm water to loosen your pocket's fibers. This will give it some shape.
Ball and Wall Method – If you have enough time in your hands, you may opt to break in your head's pocket the traditional way by playing with the head itself. This will also make the pocket attune to your playing and catching style. If you don't have a wall to use, then you may opt to play catch with a friend who is also wanting to break in their lacrosse head pocket.
Butter Knife and Ball Method – This may be a bit unconventional, but it is a tried and true method. Simply take a ball and put it in the mesh towards the center, and put a butter knife through each side of the walls of the pocket. If you leave it overnight and it still does not break the pocket in, you may choose to do this as often as possible.
Pocket Pounder Method – This method uses a device called a pocket pounder, which simulates the force of a lacrosse ball hitting your pocket. This requires less effort than the brick and wall method. However, it may be costly as you will have to buy an individual device just to break in your pocket.
Pocket Stretcher Method – This method merely requires you to buy a pocket stretcher, which is an automatic pocket pounder. This device allows you to adjust the depth of the pocket into whatever you choose.
Final Thoughts
In summary, lacrosse faceoff heads should not be difficult to choose from as they are for faceoff games. The only thing you have to worry about often is its durability because as with any tool, lacrosse faceoff heads are prone to wear and warp. Even the best lacrosse faceoff heads are not prone to this. However, if you are looking for the most durable ones, these are your choices as faceoff heads that perform accurately and excellently are hard to find. Remember, that this is just a guide based on the opinions of people as the best lacrosse faceoff heads, so if you are not satisfied you may simply look for other options in the market.
Sources
batandballgame.com/best-lacrosse-faceoff-heads/
www.onestoplacrosse.com/game-ready-lacrosse-sticks/
www.lacrossemonkey.com/warrior-lacrosse-head-noz-2-x-le-wht.html
blog.nylizards.com/blog/lacrosse-face-off