Best Catcher's Helmets and Masks
This page contains affiliate links. As an Amazon Associate I earn from qualifying purchases..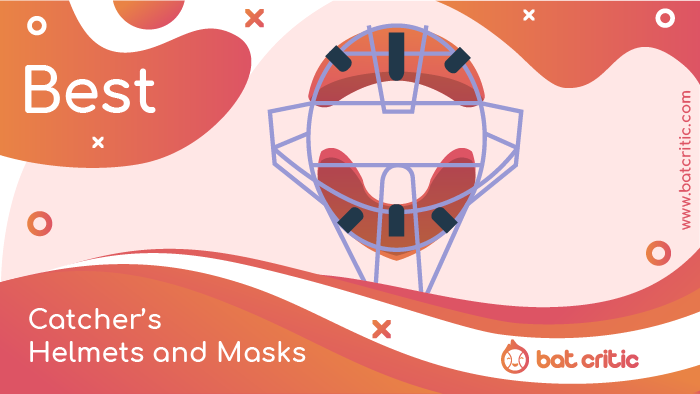 A catcher's most important protection is their headgear. Their overall gear set consists of helmet, mask, chest protector, groin protector, and leg guards. However, out of all tehse things, the helmet and mask are what keep the player safe from serious danger.
Quick Look at Our Top Picks:
Best Rated Catcher's Helmets and Masks Reviewed
When you go out to shop for a catcher's helmet and mask you need adequate information on what exactly you are looking for. This will help you not to get frustrated when you find so many products with the same use. This review will provide you with information on the best catcher's helmets and masks available.
Mizuno G4 Youth Samurai Catcher's Helmet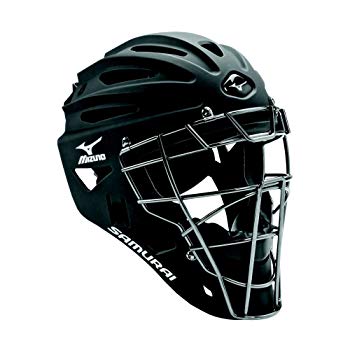 Mizuno Youth Samurai catcher's helmet is made of a durable strong steel frame that provides the catcher with maximum protection from any contact with the ball. It also has an adjustable jaw pad that provides you with a soft and comfortable feel while absorbing the moisture to keep you cool and dry. Furthermore, it comes with a 3 layer of EVA foam padding that besides being comfortable to wear protects you from high velocity ball impact. Its ventilation systems also help in providing ample breathing space.
Pros:
Comfortable to wear and remove
Provides ample protection for the catcher
It provides the catcher with a huge viewing area
Cons:
The ridge at the back hurts when the helmet is worn
Mizuno does not offer replacement pads
Easton Rival Catcher's Helmet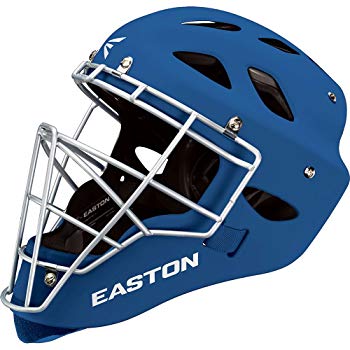 Easton Rival catcher's helmet is of an impact absorbent ABS plastic shell material which provides the catcher with an all-round head protection. It helps protect them from the impact of the ball. Moreover, the helmet has air vents that give you enough ventilation. With the multi-layered foam padding, you are well protected. It also gives you comfort and absorbs the impact. Its high strength steel face mask provides protection without interfering with your field vision. It also meets the standards of nocsae for play.
Pros:
The padding is easy to remove and wash
It is very comfortable and well ventilated
Provides ample protection for the catcher
Cons:
Screws that hold the mask can come off easily
The buttons at the back of the helmet are too tight
Wilson Prestige Catcher's Helmet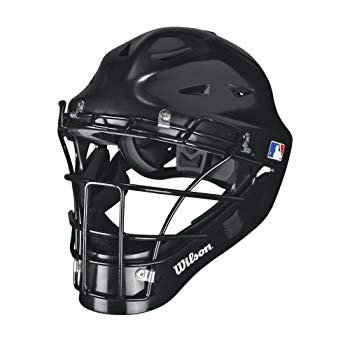 Wilson Prestige catcher's helmet comes in multiple sizes that are affordable for all league players. Moreover, this catchers' helmet is of a premium ABS shell providing a 360-degree protection from bats and balls. It also has strategically placed vents that give ample breathing to your head keeping it cool and dry. The helmet also meets the nocsae standards of protection.
Pros:
A comfortable helmet to wear
It has adjustable straps
A good helmet with an affordable price
Cons:
This helmet has a narrow design
It does not fit well on the head
All-Star Mvp2500 Catchers Helmets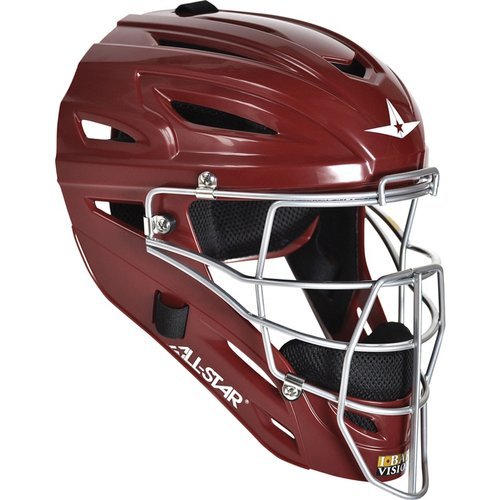 All-star Mvp2500 catcher's helmet has a molded solid color. It is also designed with a strong ABS resin shell for maximum protection. It has an ultra-cool mesh liner that absorbs the moisture from the helmet. This keeps you cool throughout the game. Its padding and 1-bar vision steel cage also provides protection and comfort without limiting your vision of the field.
Pros:
Its padding is comfortable and easily removed to be washed
Provides great protection for the catcher
The mask has good visibility
Cons:
Does not absorb sweat well
It is a little heavy to wear
Mizuno G2 Pro Catcher's Helmet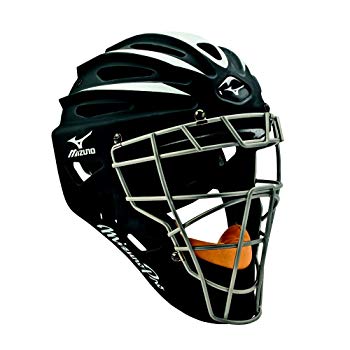 Mizuno Pro catcher's helmet is a durable helmet that has an adjustable leather jaw pad the makes it comfortable to wear and absorbs moisture. It has steel bars that provide protection at the same time, while increasing your visibility. Moreover, it has an expanded poly propylene (EPP) lightweight liner that is water resistant and absorbs energy. The ventilation system ensures the helmet is well aired keeping you cool when on the field. It also meets the nocsae standards to play.
Pros:
Offers great visibility and protection to the catcher
It is easy to adjust to fit the head comfortably
The padding absorbs the impact of the foul balls well
Cons:
The padding starts to fall out after some time
A few people say the delivery was slightly late
Easton Speed Elite Traditional Catcher's Facemask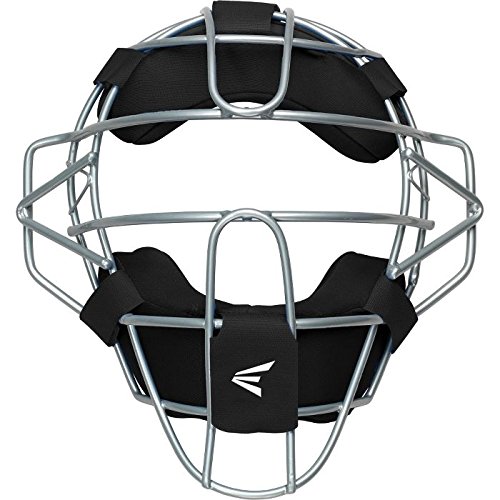 Easton Speed Elite Traditional facemask is a lightweight high-strength helmet that is durable and comfortable. Moreover, it has energy-absorbing foam that provides you with adequate protection from foul balls and bats. The helmet's moisture wicked material keeps you dry and cooled under the heat. It also provides ample breathable space for the catcher.
Pros:
It is light, soft and comfortable to wear
The mesh padding is easy to remove and wash
The padding absorbs the impact well
Cons:
The clips that hold the mask strap adjustment can break
Its version of the maroon color is more of cranberry
Champion Sports Extended Throat Guard Adult Catcher's Mask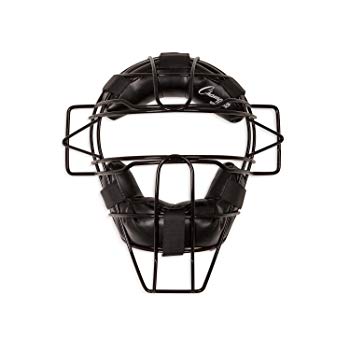 Champion Sports Adult catcher's mask is of a durable metal frame that provides the catcher with adequate protection while on the field. It also has ample padding to protect you and absorb the impact of the flying balls. Furthermore, the helmet has an extended throat guard that provides extra protection. This guard also offers superior protection to sensitive parts of your body.
Pros:
Easy to adjust for the right fitting
It is not expensive to buy
Provides ample protection for the face
Cons:
Some customers said it was a bit heavy
The harness is made of cheap plastic
All-Star Ultra-Cool Lightweight Catchers Face Mask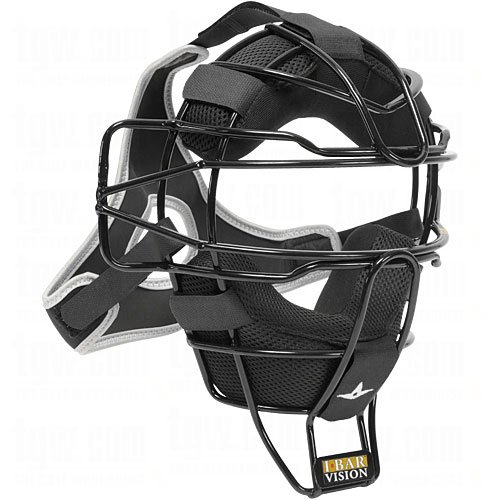 All-star ultra-cool lightweight catcher's mask has a patented delta flex facemask harness that provides maximum protection to the catcher. It also has padding all-round the mask that makes it comfortable to wear and at the same time absorbs moisture quickly. The 1-bar vision design protects your face without blocking field vision. Moreover, it has a lightweight ultra-cool traditional mask with a weight of 20.4oz A.
Pros:
It is lightweight and very comfortable to wear
Offers protection and great visibility
It offers good throat protection
Cons:
Not easy to find in sports stores
It has no variety in sizes
Rawlings LWMX Lightweight Face Mask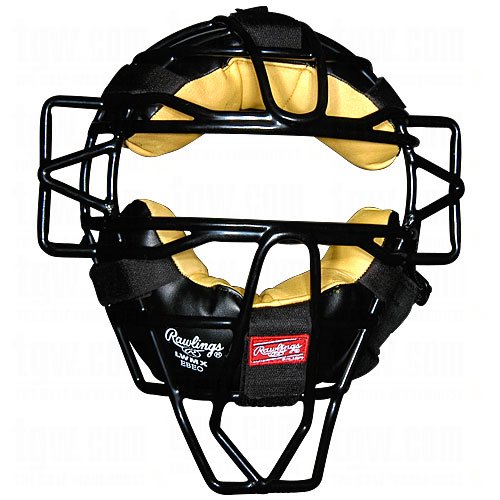 Rawlings lightweight facemask has an ultra-lightweight hollow wire frame that makes it easy and comfortable to wear. Also, its design gives better visibility behind the plate. This lightweight facemask also has a comfortable leather covering that absorbs moisture. The helmet also has an in-built throat protector for added protection. It is made of vinyl on the outside of the pads and leather on the inside that makes it comfortable.
Pros:
Gives the catcher very good vision
It is comfortable to wear
Provides adequate protection on the plate
Cons:
It is very heavy to wear
The product is a bit expensive to buy
Champion Sports Ultra Lightweight Youth Catcher's Mask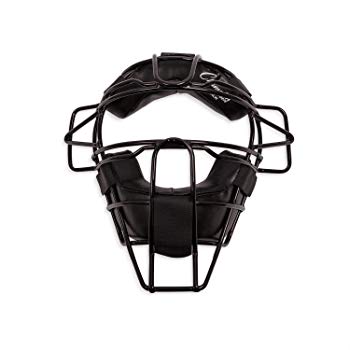 Champion sports ultra-lightweight mask has extended metal guards that protect your ears and neck for extra protection. Moreover, this mask has straps at the back that help to keep the mask secure with minimal movement. It also has a chin and forehead padding that helps to absorb the foul balls impact. This is an ideal mask for little league to high school catchers.
Pros:
It provides the catcher with greater visibility
A light and comfortable mask to wear
Works perfectly for catchers who wear glasses
Cons:
The plastic harness is not durable
Some customers complained it was a bit heavy
Key Considerations When Buying Catcher's Helmet & Mask
To make sure that you are well-protected as a catcher, there are several things to consider when buying a catcher's helmet and mask. By being aware of these things, you'll have a greater chance of getting the product you want. On top of that, you can rest assured you will be able to protect yourself with the top-quality equipment.
Allowing usage – A majority of the baseball/softball associations do not allow players to wear traditional style head gear. It does not fit the standards that they have for the game. For this reason, make sure to know what type of style your catcher's helmet and mask is before purchasing.
Type of Headgear – Catcher's helmet and masks come in two types: traditional and hockey style. The ladder is the most common type and is what most catcher's wear. The reason for this name is because the mask appears like a mask of the sport hockey. Make sure that the headgear you purchase complies with the association's standards. We explain the two types in greater detail down below.
Sizing – Sizes for catcher's helmets and masks come in two major sizes: youth and adult. Obviously, youth is usually for anybody that is 14 or under. Make sure that you purchase the one that fits your head. However, just you are a youth by age, it is always best to try the headgear first because everyone is different, and your head size may be that of an adult.
Visibility – This is the most important aspect of a catcher's helmet and mask besides the protection. Take the field of view inside the helmet into consideration. The last thing you want is to have a blind spot that will catch you off guard. A catcher's job is to be able to accurately catch the teammate's balls after all.
Breathability – When you put on the helmet, can you breathe well? That is the question you should be asking yourself when first putting on the helmet and mask. If the answer is no, then even if the brand is great and the headgear is sturdy, you should not purchase it. If you are playing for hours, then breathability is essential.
Easy to remove – Besides protection, another aspect that all catchers should consider is how easy the mask is to remove. If there is a flying ball, you want to be able to quickly remove the mask so you can get a better view of it falling down, thus catching it. Try to remove it quickly when shopping around for the riht product. However, remember, do not sacrifice protection.
Lightweight – Regardless of if the helmet and mask is durable and sturdy, it has to be lightweight enough for you to wear it throughout the game. Something that weighs you down or throws you off balance when tilting your head to one size is not a good headgear.
Proper fit – Even if you have the measurements all correct in terms of size, you need to see whether it actually fits properly. The helmet and mask should not wobble around while you are wearing them. Also, one tip most experts say is to try on the headgear with the hair style that you most likely will have when playing the game. This is because, depending on the hair length and style, the helmet and mask may fit differently. Your head should fit snug inside.
Types of Catcher's Helmet and Masks
The two major styles down below are the different types of helmet and masks that a catcher can wear. By knowing the difference, you can better understand what to purchase and what pros/cons there are for each.
Two-piece style – This refers to the traditional style we mentioned above. They have been around for as long as baseball has. While most associations do not permit this anymore, it is still worth considering since some people prefer this style of gear. This helmet and mask sit atop a batting helmet. This makes it very easy to remove for fly balls. However, compaed to the hockey-style masks, they provide less protection and are slightly harder to see. But, many players state that these masks have better ventilation, and are more cost-efficient.
Hockey-style – The reason this is the more common style head gear is because it offers more protection. It looks just like the hockey goalie's helmet and mask. They are not the most easiest to pull off (although that depends on the brand), but you are sure to be well-protected. Some people do claim that they can get in the way of your periphery, although generally speaking, most of hockey-style mask s offer good vision. Plus, they are quite stable in position.
Taking Care of Your Helmet
There is no point in purchasing a great catcher's helmet and mask if you end up ruining it. No matter what you do, after you buy the right head gear, make sure to take good care of it.
Check for damage – Before a game, make sure to examine the helmet carefully. Do not wear it even if there is the slightest crack. This is quite dangerous, as the helmet and mask are meant to protect your head. Do not risk playing with a damaged helmet.
Clean regularly – When dirty, make sure to clean it regularly. Do so by using warm water and cleaning inside and out. However, do not soak the helmet into high heat.
Protect it from surroundings – Be aware of your surroundings and place the helmet in a safe place where people will not sit on it.
Store it well – Many players make the mistake of placing the helmet in a room that is too hot or too cold, especially inside a car on a hot summer's day. Keep the helmet away from sunlight and make sure it is stored in a warm area.
Do not decorate – Do not risk putting any weird stickers or paint on your helmet. A lot of people like to personalize their items by doing this. However, there is a chance you main ruin the material of the helmet or mask. It may wear the surface out so becareful.
Final Thoughts
Every product has its pros and cons that give you a better idea of what you are looking for. The best catcher's helmet and mask is not an exception. The above review gives you information on what to look for when you are out shopping.